Bi Pool Orgy - Bisexual Euphoria (2022)
It s the 4th of July and Draven Navarro and his wife Rose Lynn are having a couple of swinging couples over for a bbq. Rose is a little worried that Draven s bisexual tendencies can put off some of the guests as he has a tendency to suck any cock that comes near him. After all in Draven s mind if you are in a group sex setting and you are swinging cock it s open to all mouths -- men and women included. That s not gay -- that s just the swinging way! Just a few weeks ago he had scared off a date of Rose s bff Aften Opal when he went for the cock so Rose wants him to read the room. If you know what I mean. In any case Hatler Gurius and his girl Aliya Brynn show up first. Now these two are full blown bisexual swingers so immediately Draven is checking out Hatler. Never mind the fact Draven is toasting up some sweet wieners on the grill the only meat Draven really wants is the one tucked in Hatler s thong. Hatler is getting quite turned on by the way Draven is sucking on the wieners off the grill and finds he has a man meat urge that must be met right now. Immediately he is down on his knees taking Draven s huge sausage deep down his throat. Draven erupts with a massive dollop of spunk filling Hatler s mouth with a salty treat. The girls come out and Aliya finds the distinctive remnants of semen dripping off the side of her man s mouth and becomes aroused herself and proceeds to eat some ass as Hatler starts blowing. Rose is oblivious as she goes back to working on her summer tan. It s about this time that Aften arrives with her new date Joel Someone and their obviously pan friend Chad Rexx. Imagine their surprise when they are greeted by this cock sucking spectacle.
With all the wieners abounding at lunch it is only obvious where this day is going. Everybody has a hankering for meat -- boys and girls. Soon they are lounging in the pool and Rose is sucking on Hatler. Aliya is turned on and invites the new guest Chad to suck her hubby s cock as well. You don t have to ask Chad twice. This man loves to suck dick and joins in quickly. Aliya also joins. Meanwhile Draven is in the jacuzzi serving up his cock to Aften s new date Joel. This man too is a cock sucking fiend. Aften is quite happy to find out her man is down for some bi action because afrer all what woman does not like sharing cock with her man. Sharing is caring. Soon the jacuzzi is filled with the party goers and the free for all begins. This party has to be taken inside to truly commemorate the holiday and make this a party to remember for years to come. The girls are having a blast as all the boys are taking cock as well. These are some serious fireworks being set off at this party.
Starring:
Draven Navarro, Joel Someone, Aften Opa,l Aliya Brynn, Hatler Gurius, Rose Lynn, Chad Rexx
Resolution:
1920x1080
Format:
mp4
Size:
2.67 GB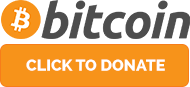 Popular search terms for Gay Models Chad Rexx Onlyfans Leaks :